and we strive to make sure that when you visit with us, you get to focus on each other and leave "reality behind".  However we know that that isn't always possible, so we try and come up with ideas on how you can incorporate romance into your every day lives when you are back at home.
Recently we came across a great article over at The Romantic Vineyard, and thought over the next 2 days we would post their version of how to incorporate the 12 days of Christmas into your Christmas this year.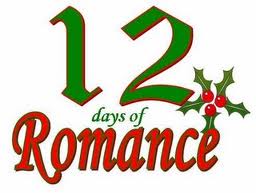 The Twelve Romantic Days of Christmas – December 12th marks the first day of this traditional countdown with a romantic twist. If some of these seem corny or inappropriate for your spouse – make up your own for that day.  The important thing is making it truly memorable, romantic and fun for YOUR spouse:
On the first day of Christmas… Buy your spouse one box of their favorite cereal and lace it with lots of "prizes." Throw in some golf tees, Hershey kisses, toy cars or whatever would bring out the child in them.
On the second day of Christmas… Take out your two engraved toasting glasses from the china cabinet and use them. Reminisce the day you first sipped from them. If you never had any engrave your own by buying some stencils and etching paste at a craft store.
On the third day of Christmas… Have three meals together. You could go all out with breakfast in bed, a picnic lunch and a candlelit dinner. Better yet, spend less time preparing the meal and more time sharing it together.
On the fourth day of Christmas… Put the pedal to the metal and four on the floor. Take a peaceful drive for the day. Go to the country, sight see in the city or cruise around town looking at Christmas lights.
On the fifth day of Christmas… Fax or deliver a photocopy of your five fingers (plus the rest of your hand) to your love at work. Tell them you can't wait to be together to hold the real thing.
On the sixth day of Christmas… Give her a half dozen of her favorite flower – one at a time. Leave one on the pillow, one on her car seat, one at her office, etc.
There you have the first six ideas…..tomorrow we will publish the last six, but if you wanted to get super creative and different, give us a call and we will help you plan your your romantic getaway at Lazy Cloud.   Then you can work out all 12 of the ideas to create a getaway that wouldn't be forgotten for a long time!
Related posts: