Below is the balance of our list of easy, inexpensive, yet creative, romantic ways to show your special someone that they are indeed SPECIAL!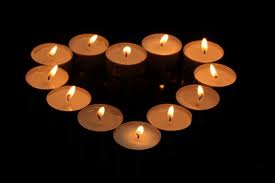 11. Declare Your Love on Facebook
You probably post a lot of nonsense on Facebook. Make at least one status update count by letting all your friends know just how special your man or lady friend is.
12. Make a YouTube Video
Record a video letting your partner know those things about them that make your heart flutter and post it for the world to see.
13. Run a Bubble Bath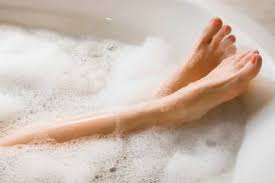 Did you partner have a long day at work? Run a bubble bath and set up the tub with a glass of wine and a magazine.
14. Slow Dance in the Living Room
Turn on a slow jam and ask your partner to dance. Yes, right inside your house.
15. Pick Up the Phone to Say "I Love You"
Do you talk on the phone anymore? I don't. I prefer texting. Which is why sometimes it's nice — nostalgic even — to pick up the phone and call your lover just to say that you love 'em.
16. Turn Off the TV
Don't pretend like your TV isn't on when you're having adult time. Turn it off so you can give each other the undivided attention you want and need.
17. Plan a Picnic
Make a few sandwiches, grab a blanket and a couple of board games, and head to the park for a relaxing afternoon filled with quality time.
18. Pitch a Tent
You don't have to go anywhere. Pitch the tent in your backyard so you have the romance of camping but the convenience of home.
19. Cook Your Partner's Favorite Dinner
Make that special meal that makes your partner melt. The key to a person's heart is through their stomach, after all.
20. Leave Your Partner Alone for a Few Hours
I love spending time with my husband, but sometimes I just need a few hours to myself. Give your partner the space they deserve by exiting the house on a Saturday or Sunday so you honey can relax however they want to.
Do you have an idea that isn't on the list? If so, send us a note so we can share it with others.
And if you decided that even with these ideas, you still want to take a romantic overnight or weekend getaway, you know where to find us!
We will gladly help you plan out just the perfect romantic getaway!
Related posts: