Recently we did a blog post on Spouses Day and how this was a day to celebrate your spouse and show how much you love them.  Not necessarily with gifts, but more with acts of love and kindness.  That led to us doing a bit more research on ways that each one of us could incorporate a bit of romance into our lives every day.
You know….small little things that cost little, if nothing, but things that make our spouse, partner or significant other feel loved and appreciated.  We are going to take a couple of days and log some of  these ideas for you.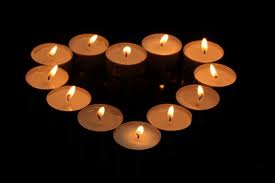 1. Write a Love Note (it doesn't get easier and more romantic than this!)
Tell your sweetie how much you love them in a quick note that you put in their lunch, briefcase, or bag. If you prefer the tech route, tweet the love note in 140 characters or less for all your followers to see.
2. Draw a Heart on the Bathroom Mirror
Express yourself when your partner isn't looking, drawing a heart when the glass is all fogged up from the steam.
3. Ta
k
e on a Chore
Do s
omething that your partner normally does, like take out the trash, walk the dogs, wash the dishes, or
clean the bathroom
.
4. Serve Bre
ak
fast in Bed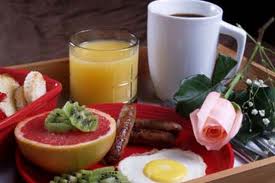 Who doesn't like breakfast in bed? Eating in your undies is the best! To make the breakfast even more special, use a heart-shaped cookie cutter to mold pancakes or cut a heart shape out of toast.
5. Give a Massage
Tell your partner take a load off while you rub their back, neck, and shoulders for at least five minutes.
6. Make a Special Playlist
A special playlist doesn't have the same appeal as a tangible mix tape, but the sentiment is still there. Steal your partner's iPod and upload a few songs that let him or her how you feel.
7. Stop by the Office for Lunch
Pop into your partner's office at lunchtime and surprise them with a quick bite to eat at a nearby restaurant.
8. Give a Compliment on a Physical Attribute
Guys are notorious for never noticing that their partner got their hair done.  Make up for it by letting your partner know how great they look in a new outfit or that their diet/exercise routine is working well.
9. Wash the Car
Break out the bucket and soap, and make your partner's car shine.
10. Dedicate a Love Song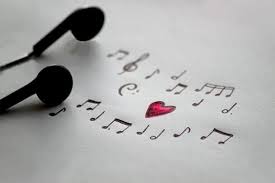 Call the radio station that you partner listens to and dedicate a song.
We will post the rest of the ideas tomorrow…..these ideas are courtesy of Wise Bread.
Related posts: