Strolling through an antique store in Lake Geneva is like taking a trip down memory lane for many of us.
As we wander through the aisles, we remember similar items that our parents, or grandparents had in their home.  For many of us, seeing these items floods us with some wonderful memories; maybe that is why some of our guests ask us "Where are some of the areas we can find antique stores?"
We thought we would put together a list  of some of the local shops.  Please keep in mind that is not the complete list, it is simply a list of a few of the many shops in the area.
Maple Park Antiques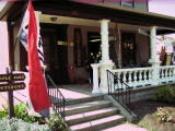 Maple Park Antiques just opened its doors on April 3, 2012.  As you enter the shop you will immediately be reminded of the ambiance created by an old fashioned, "Mom and Pop" Antique store.  Maple Park Antiques has a seven room, 1350 Sq. Ft. display area filled with primitive and fine furniture from the 1800's to the mid 1950's.  In addition, there is a fantastic collection of vintage display items and a very special group of rare eclectic and hard to find collectibles. Just 2 blocks north of the Riviera, stop in and say HI! You won't be disappointed!
812 Geneva Street
Lake Geneva , WI 53147
phone: 262-248-180
Always Remember That Antiques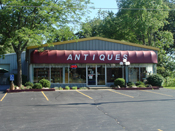 This is a  single level, 10,000 square foot Antique Mall with over 100 dealers.  The items date from the Civil War Era to today's hottest collectibles.  As well as select decorative accessories.  You will find the store fully air-conditioned with handicapped facilities.  Established in 1991.  Specializing in friendly service with a knowledgeable staff.  Located on Highway 50, just minutes East of downtown Lake Geneva.
Open 10:00 am to 5:00 pm daily.  Closed Tuesdays.
26301 75th Street
Salem , WI 53168
phone: 262-843-1786
Lauren's Antique and Art Centre
Lauren's Antique and Art Centre, formerly Tommy Guns Antique Mall has been in business in downtown Delavan for the past ten years.   They are located in a 19,000 sq. ft. building that was formerly Schultz Bros.  Inside you will find  a large number of dealers as well as consignors who offer great merchandise on  two levels.
Lauren's Antique and Art Centre prides themselves on friendly staff and going the extra mile to help our customers find "that perfect something." You will find the store  ell lit and with wide aisles that are easy to navigate.  They carry an array of period furniture, architectural pieces, art, jewelry and so much more!
230 East Walworth Avenue
Delavan, WI 53115
Remember When
Truly "a unique shopping experience". Located in Historic downtown Delavan, you'll find the perfect gift for that difficult to shop for individual, or find a little something for yourself! Housewares to Home Décor, antiques to collectibles… they have it all!
The main level has a large array of Décor, Housewares, and Holiday Decorations. They carry an assortment of American-Made items, including Fiestaware, Blenko Glass, Door Pottery, and  Silver Forest Jewelry. Some other lines they  carry include: Franz Porcelain, Dept. 56, M.I. Hummels, Fitz and Floyd, Christopher Radko, PHB's, Jewelry, Wizard of Oz, Betty Boop, M&M's, I Love Lucy, Coca-Cola, Halloween, and more!
The lower level features a multi-dealer antique mall. You'll find a nice selection of pottery, silver jewelry, costume jewelry, furniture, linens, and more. Our upper level is a combination of antiques and new collectibles. They also house the National Cookie jar museum on our upper level. Did I mention that they have over 2000 cookie jars and over 1000 pair of salt and pepper shakers throughout the store.
313 East Walworth Avenue
Delavan, WI
After a full  day of browsing, antiquing, and of course shopping, why would you want to go home?  Turn your antiquing adventure into an overnight getaway by giving us a call at 262-275-3322 and booking your suite with us at Lazy Cloud.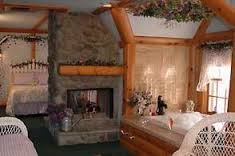 Lazy Cloud offers premier Lake Geneva lodging for your romantic getaway. We cater to couples and our B & B and small hotel provide wonderful amenities with luxurious jacuzzis for two and fireplaces in every suite and room.
Related posts: