Come with me on a journey; let's have a Bed and Breakfast Getaway.
We will leave the world behind and fall in love all over again. I will get a bottle of wine and a basket of appetizers. We will sit in the hot tub with a fire going and relax to the sound of the crackling blaze. What a wonderful time we'll have and I know just the place. I heard about it the other day, Lake Geneva. It's only a little over an hour away, we can leave after work.
I looked at the Lake Geneva website, there is a gorgeous B & B called Lazy Cloud Bed and Breakfast. You will love it, I promise. They have a hot tub in the rooms facing a fireplace. It looks like a home, so very warm and inviting. It will be like we never left but without the noise from our neighbors or the dogs, yes I will have them kenneled for the weekend. There will be no fuss over cleaning the  house or the kids, just you and me baby.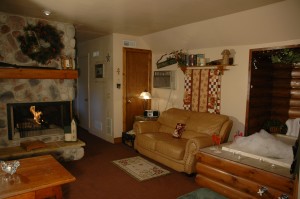 Please say you'll go, tell me you can't wait for our Bed and Breakfast Getaway and that you will have a wonderful time.  It will be so relaxing, we can sleep in, and we can stay out as late as we want with not a care in the world. What do you say? Shall I make the reservations?
We can take walks by the lake in the moonlight, stop and have something to drink, meet some nice couples, and completely unwind. With the holidays coming, this is a great time for us to get away for a few days. Hey, they have outdoor activities and shops…and we both know how you love to shop!
In the morning I'll grab breakfast and serve it to you in bed. The Lazy Cloud offers sticky pecan rolls, a variety of fruit, hard boiled eggs, cold cereals, and now and then they prepare waffles. After breakfast we can relax in bed for a while longer until we are ready to tackle the day. What do you think? Does that sound absolutely perfect or what?
Do you remember last time we had a Bed and Breakfast Getaway? We went to the one in upstate NY and we loved the place. It was like visiting a relative with a lot less stress. The room was wonderfully decorated with a very elegant yet vintage feel. The real wood furniture was the perfect touch.
This one in Lake Geneva, Lazy Cloud B&B is so perfect. It has a private patio or balcony for each room with a view of the garden and the Wisconsin woods. It is not for from the shops and dining so we could walk and enjoy the evening air. I also have a special surprise I am planning for our stay, I will just say, I know how much you enjoy the water and leave it at that.
I am so excited to take you on our romantic Bed and Breakfast Getaway. I am counting the days until we can disappear for a while and leave our cares behind. We will come home refreshed and ready to take on the world. I expect we will want to stay forever.
With all the reading I have done, it seems a Bed and Breakfast Getaway may be the best of several worlds. It offers a chance to renew and relax. Has shops and dining nearby so we won't feel like we are completely isolated like when we go camping. With the woods and the lake right there we will still feel as though we are away from all the hustle and bustle of our daily routines. This is far from routine with a sense of being remote but not entirely disconnected. I vote yes for a few days away.
Did you know Bed and Breakfasts have a long, notable, yet humble history? Before the creation of our modern highway system and before chain hotels began sprouting up all over the country, travelers found respite in the homes of strangers. A Bed and Breakfast Getaway then was simply  a place to rest for the night. In leaner times, those that opened their homes to travelers' were able to make a couple dollars and it saved the traveler money. It was a win-win situation. It was particularly popular during the depression era when a room went for only a couple dollars.
Today's Bed and Breakfast Inns are a much greater affair. They are sometimes furnished with antiques and the homeowners have separate quarters. Bathrooms are usually not shared any longer. Lazy Cloud Inn at lake Geneva has gorgeous rooms with a very homey feel that anyone would love to stay in for an extended stay. The amenities there are designed with you in mind and go far beyond that of a normal hotel or even a resort.
 A romantic Bed and Breakfast Getaway at Lake Geneva will offer a chance to relax. Take your shoes off, kick back and enjoy the break from your everyday responsibilities for a while. We all get caught up in the buzz of day to day life so a breather now and then is a wonderfully rejuvenating experience.
B&B's are often as nice as their upscale competitors without the feeling of being a room number. The rooms look so much nicer and each one is different. With a regular hotel, all the rooms look alike. We could make this a tradition. Each time we go to the Lazy Cloud Inn or B&B and get a different room.  It would be like staying at a different place every time.  The owner and staff will get to know us by name and have our rooms ready ahead of time. I am willing to bet the service is top notch. I read the reviews and wow! Lake Geneva sounds awesome and the Lazy Cloud Inn sounds like an incredible place to stay.
The scene has been painted, it sounds like a dream, now it's up to her to decide whether she is willing to let it all go for a few days. Is she going to allow herself to be swept off her feet? Surely she will love it. The ambience compares to nothing else.
So it's settled, we will plan our stay and make a wonderfully romantic time of it.
We will fall in love again and fall in love with our Bed and Breakfast Getaway!
Related posts: