A picture perfect moment that you will remember forever? … A time for old-fashioned traditions? … A time for new ones?
The Lazy Cloud of Lake Geneva decks its halls every year for this wonderful holiday season. Imagine the luxuriousness of a double whirlpool filled with glorious bubbles and your view of a beautifully decorated holiday tree and a blazing fire from the fireplace! Then, toast the holiday with the one you love and enjoy a bottle of champagne or wine while indulging in raspberry meltaway chocolates and chocolate covered strawberries or a caramel apple pie for two. These are only a few of the wonderful and complimentary amenities that await you at the Lazy Cloud!
Best of all Carol Tiffany, the owner,  wishes her guests a happy holiday by offering them the best rates of the season Mondays thru Thursday until the Christmas holiday!
Then, dream further! Your romantic interlude at the Lazy Cloud offers not just the romance of cherished time spent together, but also the opportunity to treat yourself to the spectacular gifts of nature that Lake Geneva has to offer! The Geneva Lakes area has been truly blessed as a place for all seasons. The quiet rest of winter brings out its very best! For the sports enthusiast, there is the challenge of downhill skiing at not one, but two local ski resorts. Cross country skiing and groomed trails will allow you to view the serenity at Big Foot State Park, explore several areas within the Kettle Moraine State Forest, and discover several of the local county parks and golf courses! Try snow boarding! Rentals are available in the area! Good old-fashioned ice skating is featured in both Lake Geneva and Williams Bay. Sportsmen will find that ice fishing is popular on Geneva, Como, and Delavan Lakes…all within minutes of your accommodations! And, while most snowmobile trails are on private property, family membership at one of the local clubs will give you virtual access to local trails and any other club trail in Wisconsin.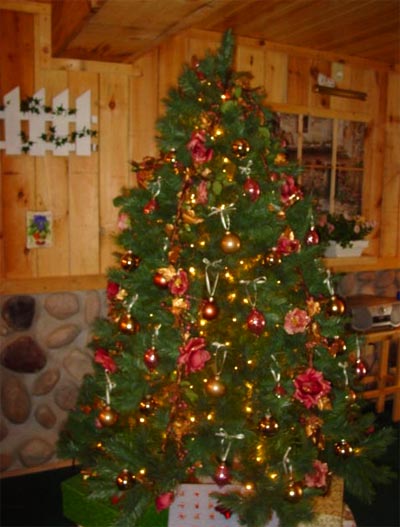 For those visitors who wish a more quiet moment with nature, there are both buggy and sleigh rides at two local stables while Lake Geneva's historic district offers a quiet stroll among beautiful homes of yesteryear with many a tale of Christmas past! Window shopping is a must, but specialty shops galore will beckon that you venture in. From delicious fudge to antiques and galleries, you will find it all! Dinner for two overlooking one of the beautiful lakes shimmering with its winter coat of ice and snowdrifts…a picture perfect moment that waits for you here!
Upon your return to the Lazy Cloud, slip on your robe and curl up in front of the fireplace!  Reflect on wonderful memories of the day while enjoying an in-room winter-time picnic! Then, relax in your double whirlpool amid the twinkling of a dozen tea candles!
The staff at our Lake Geneva Hotel would be most happy to help you plan your winter romantic getaway for two!  Just call 262-275-3322.  Whether it is a short visit or an extended one, relish the time you have together! Winter is the season…and romance is the reason!
Wishing you a Happy Holiday from the Lazy Cloud and hoping you have a fabulous romantic Christmas Getaway!!
Related posts: