For country music fans in the Midwest, there is no place they would rather be than in the Lake Geneva  area the end of July, when it  thunders…….County Thunder that is!
This years' festival takes place July 24th through July 27th, and has an outstanding lineup.   These are just a few of the artists who will be performing, Jason Aldean, Miranda Lambert, Sawyer Brown, plus many, many more.
Are you heading to Country Thunder this year?   If you are, and if you haven't made those reservations yet, why not try something different and instead of camping out and roughing it, or spending the night in a cookie cutter hotel,  give us a call and make reservations at Lazy Cloud.
We can promise you a quiet romantic retreat at the end of the each day that you attend the festival.  I don't know about you, but after a day of crowds, warm temperatures and music, wouldn't it be great to go to a romantic getaway, where you can relax in a bubble filled whirlpool tub for two?
By chance, did you happen to ride your motorcycle up to Country Thunder? If you did, than you will certainly appreciate the double whirlpool tub to soak away any soreness from a day of riding.
At our Inn location, we even offer covered bike parking.  All I ask is that you push your bike onto the sidewalk so you don't disturb the other guests – remember, we are a romantic getaway!!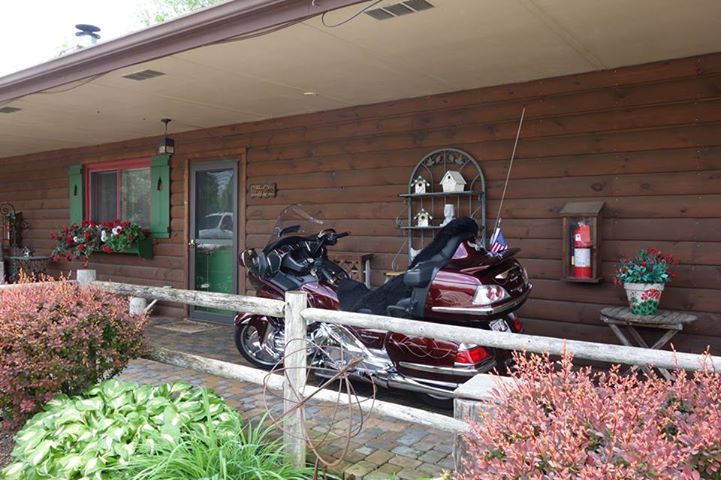 In addition to the luxury of soaking in our whirlpool tubs and keeping your bike covered, you will also receive:
Chilled Bottle of Wine or Champagne
Chocolate Covered Strawberries      OR    Caramel Apple Pie for two
Mouthwatering Chocolates
Candles
Fluffy Bathrobes
Scented Bubble Bath
Breakfast
Plus much, much more….
Lazy Cloud offers premier Lake Geneva lodging for couples looking for romantic getaways in Wisconsin.  We are one of the few Lake Geneva hotels with jacuzzi in room for two. Our bed and breakfast in Lake Geneva, WI provides wonderful amenities with whirlpools for two that have a view of the fireplace in every suite and room. Because we offer this, we are a great place for honeymoon getaways. We are located in southeastern Wisconsin – only 90 minutes from Chicago and an hour from Milwaukee & Madison.
Give us a call at 262-275-3322 and make your reservations for your Country Thunder getaway today!
Related posts: