Yes, we know that Proposal Day has come and gone….but recently we came upon a book of some great marriage proposal ideas that we wanted to share with you.  To make it super easy, they are arranged alphabetically!
Athletic Proposal…….  If you are a couple that loves sports and find that most of your time is consumed with watching or participating in sports, then when the time comes to propose, get creative and go for an Athletic Proposal.
Some ideas could include:
Asking your local sports team to have the question asked on it's scoreboard, all lit up in lights.
Love Tennis?  If you score Love in tennis, make it lifetime love, by asking at the end of a game, where the score is Love.
Beach Proposals…… Is there anything more romantic than a proposal during a sunset walk?  You could get really creative with this idea….
Some ideas could include:
Placing a bottle with a clue in it for her to find….the prize? The ring of course!
Hiding the ring inside an exotic piece of fruit that is placed on her drink, after your sunset walk.  (Make sure the ring can be seen though, and not swallowed!)
Elegant Proposals…… Turn an everyday event into an elegant event with just the right props….even a picnic meal served on fine china, and a linen tablecloth becomes elegant.
Some ideas could include:
Have a silver tray engraved with the words "Will you marry me" on it…..Serve the champagne from this tray and when the glass is lifted, she will see the words "Will you marry me" .  This will definitely be a case of love served on a silver platter!
First Date Proposals…… This one is easy….simply head back to the site of your first date and propose there!
Innovative Proposals…..Let your imagination soar when it comes to this kind of proposal!
Some ideas could include:
Are you on the same flight for any reason….perhaps you could let the flight attendants in on your proposal and have them let you use the PA for a few moments to make it a public proposal.
What about a skywriting plane that writes the proposal over an area where you are picnicking?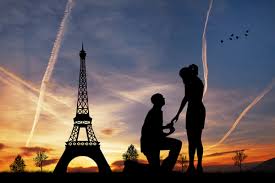 Landmark Proposals.….This one can be easy (depending on where her favorite landmark is), simply go to her favorite landmark and pop the question there.
What do you think? Some great ideas here, right?  Stay tuned though, 'cause we have more.  These ideas and more can be found in book by Cynthia Muchnick.
Of course, you could also let us do the work for you, by choosing one of our Marriage Proposal packages….give us a call today at 262-275-3322 to book your suite and find out more about these packages!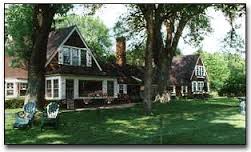 Lazy Cloud offers a premier Lake Geneva Bed and Breakfast for romantic getaways in Wisconsin.  Lazy Cloud is one of the few Lake Geneva hotels with jacuzzi in room that have a view of the fireplace in every suite.    We are also known for our honeymoon getaways because we offer so many complimentary romantic amenities including candles, bubble bath, champagne and chocolate covered strawberrries.  We are located in southeastern Wisconsin – only 90 minutes from northwest of Chicago and an hour from Milwaukee & Madison.
Related posts: