Looking for Gluten Free dining in Lake Geneva?
A short while ago we did a blog post on Vegetarian Dining in the Lake Geneva area.  Today we thought we would do the same for those who suffer from Celiac Disease and need to eat gluten free.
Fortunately many restaurants in our area are becoming mindful of adding gluten free items to their menu;  in this blog post what that means is that this is just a short list of restaurants that are available to you.
As always though, when you stay with us at Lazy Cloud for one of your Romantic Getaways, the Innkeeper on duty will be more than happy to help you find just the right spot for dining out, and if need be will even make the reservations for you.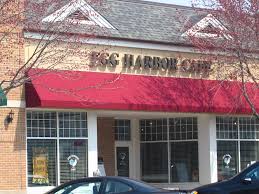 Egg Harbor Café in Downtown Lake Geneva offers gourmet breakfast and lunch creations that include made-to-order egg specialties, scramblers, skillets and more.  And with their extensive GF menu, you are sure to find something here for your breakfast or lunch meal.
Family owned and operated is the Lake Geneva Creperie, also located in Downtown Lake Geneva….The menu consists of Crepes, Panini's and Gelato. Using only the freshest of ingredients, the family operated establishment will offer unique crepe creations including Seafood, Chicken Pesto and Beef Burgundy Crepes and Cuban, Portabella and Croque Monsieur Paninis. They also do have several gluten free choices as well.

In the mood for pizza, but need it to be gluten free?  Then you need to head over to Next Door Pub & Pizzeria, located in Lake Geneva.  They are home to Lake Geneva's original stone hearth fired pizza.  They have serving up their great pub food in the Lake Geneva area for over 40 years.
Again, these are just a few of the many dining choices you will have when you stay at a Lake Geneva hotel.
Book your reservations with us today at 262-275-3322 and try one of these restaurants that offer gluten free dining for yourself.
Related posts: