Looking for a hotel for Harley's 110th Anniversary Celebration? In Lake Geneva, WI, only about 45 minutes from Harley, are two wonderful places to stay.
Lazy Cloud Inn is located on State Road 50 just 3 miles west of Lake Geneva. Lazy Cloud Bed and Breakfast is located between Williams Bay and Fontana on the west end of Geneva Lake. Both are romantic getaways with great amenities that you and your spouse will love.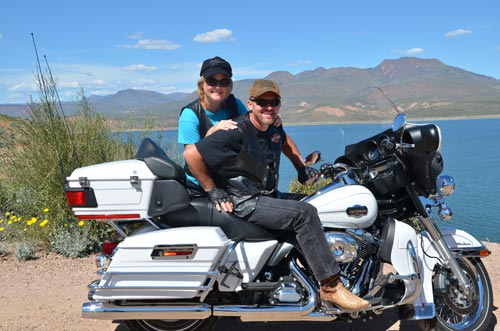 They include a whirlpool for two that is relaxing to soak in after a hard day of riding and a fireplace (which hopefully you won't need in August!) Amenities also include a bottle of wine, chocolate raspberry meltaways, candles, bathrobes, bubble bath and a queen or king bed. Think how impressed your lady will be that you looked for a romantic place to spoil her at while you are both attending the rally.
Our prices did NOT increase for the rally. They stay the same. $165 for Monday thru Thursday nights and $235 for Friday through Sunday nights. Our taxes are only 5.5% which also saves you money. We only have a total of 19 rooms at both places so call 262-275-3322 or check us out at www.LazyCloud.com now to book your room!
P.S. We also ride, but our choice was a Goldwing. We do have great friends that have a Harley though 🙂
Related posts: