Ever wondered how to write a love letter?  Ever thought how great it would be to write a really good one?
One of the things you will notice when you stay with us at Lazy  Cloud are the journals that are in each room.  These journals are filled with entries from previous guests, and the entries can range from sharing their love story on how they met, to offering up thoughts on why getting away to Lazy Cloud is so special to them.
But what happens after they go home?  Chances are they don't continue to journal their love story to each other; but what if they did? What if each one decided to write the other a love letter from time to time, to share with the other on why they are loved. Yes, I know we are all busy, but think how special and romantic it would be to receive a love letter from your husband, wife, partner, significant other, etc.!  Take it a step further, and think about the legacy, history and testament to your love story that you are leaving for your children and their children.
For many of us, writing a love letter may seem a bit daunting; so we found an article on how to write a love letter and thought we would post some ideas to get you started on creating your very own romantic letter, to the one you love.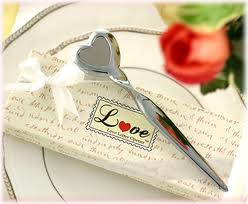 The ideas in this post come from The Art of Manliness, and while written to the male audience, this same information can be applied to us women as well.
1. Start off by stating the purpose of your letter. You want your love to know right away that this is a love letter and not a note to give her (or him) the brush off or to voice some kind of displeasure with the relationship. Begin with something like, "I was thinking today about how very much I love you, and how I really don't tell you that enough. So I wanted to sit down and let you know how totally in love with you I really am."
2. Recall a romantic memory. What's special about couplehood is that the two of you have a shared history, a history that is unique to you and your love. Thus the best way to start a love letter is to refer to a shared memory; this conjures up feelings of your history together and scores you points for remembering details of your past. For example, begin by saying, "I still remember clearly the moment when you walked into Rob's party, wearing that stunning red dress. You were smiling ear to ear and absolutely lit up the room. I knew immediately that I had to meet you. I went to the bathroom to try to summon up my courage and think of what to say. But it was no use; I was totally tongue tied when I approached you. I was smitten from the very start."
3. Now transition to a section about the things you love about her. Move from your memory to the present with a line like, "And here we are more than a decade later, and you still leave me weak in the knees."
4. Tell her (or him) all the things you love about her. Before you write this section, make a list on a separate sheet of paper of all the things you that you love about your significant other. Think about her physical characteristics, her personality, her character, and all the wonderful things she does for you. Then, turn the things you listed into sentences. "I truly think you are the most beautiful women in the world. I love the feeling of your legs intertwined with mine and the smell of your hair and skin. Your smile lifts my spirits on even my worst days. I love your laugh and your ability to find humor in every situation. I'm so grateful for everything you do for me, from your delicious dinners to your magnificent backrubs."
5. Tell her how your life has changed since meeting her. "You truly complete me. These last few years have been the happiest of my life. I can't tell you how lucky I feel to always have my best friend by my side."
6. Reaffirm your love and commitment. "I will always love you, no matter what happens, through thick and thin. I will be absolutely true and faithful to you forever."
7. End with a line that sums up your love. "I can't wait to grow old with you." "My love for you will never end." "You are my best friend and soul mate and I will love you until the end of our lives.
And of course, if you want to add an element of surprise and even more romance to your love letter, you could book a romantic getaway to Lazy Cloud and share your love letter with your special person in the privacy of your suite…..as you sip champagne, and nibble on chocolate covered strawberries, with the glow of the fireplace in the background.   Give us a call today at 262-275-3322, book your room or suite and get started on composing your love letter!
Lazy Cloud offers premier Lake Geneva lodging for your romantic getaway. We cater to couples and our B & B and small hotel provide wonderful amenities with luxurious jacuzzis for two and fireplaces in every suite and room.
Located in southeastern Wisconsin – only 90 minutes from Chicago and an hour from Milwaukee & Madison.
Related posts: