Have you already heard the Christmas carols being played in the stores and on the radio?  Are you already feeling overwhelmed with your "to do" list for the upcoming holiday season?
Is your calendar full of upcoming parties, dinners, events and you don't know how you will fit them all in?  Is spending time with your spouse or significant other  the last thing on your list?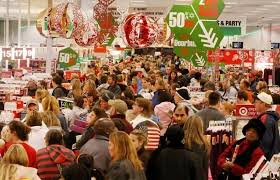 If so, we have posted a few ideas on how you can keep romance alive during this upcoming hectic season, (are you thinking, "yeah sure, what do we do with the kids?…..send them to the grandparents for the night if that is a possibility.  If not, find a sitter for even a few hours.)
Here are just a few ideas of things that we found on the web that you can do to keep the "spirit" of romance alive during this hectic season.
Head out to a local park and learn how to ice skate
Make snow angels!
SNOW BALL FIGHT
Hold hands while Christmas shopping in the packed mall
If there is no one to watch the kids, bake cookies together as a family
Send sweet (or naughty, your choice) text messages throughout the work day
Drive around town and enjoy the views of the holiday lights
Go Christmas caroling
Kiss under the mistletoe
Put that fire place to use and cuddle in front of it
Dance to your favorite holiday song together, better yet, go to a karaoke bar and sing it together in front of everyone
Cook breakfast together
Kiss at the stroke of midnight on New Year's Eve
Sit in the backseat of your car in your driveway and steam up the windows by kissing the same way you did when you first met
And of course we saved the best for last…and that would be a Romantic Weekend getaway to Lazy Cloud.  What better place to leave the hustle and bustle behind for a few days and focus on each other.  Can't fit in a whole weekend?  Maybe a mid-week overnight stay is just what you need.
While many of these can be done anytime during the year, during this holiday season make a special effort to make sure your partner feels special and not left out!
And if that trip to Lazy Cloud sounds good, then give us a call today and let us help you plan your perfect getaway to keep your romance alive!!
Related posts: