Since the weather has us feeling like we are up in Alaska, why not participate in an event that makes us feel like we really are in Alaska.   The Iditarod, known as the Last Great Race, as well as the best known dog sled race, happens every March in Alaska.
This year we decided to bring a bit of Alaska to Lake Geneva's Winterfest by holding our own dog sled races.   However to make it a bit more fun and adventurous, there is a twist on the concept of the dogs  racing….so  Dogs won't be racing, but humans will.
Are you adventurous? Then why not take the reins and form your team for Lake Geneva's Human Dog Sled Race!  Teams compete against each other in a double elimination tournament to determine the winner of this two day event.  It starts Friday, Feb. 7 at 7 PM till 10 PM and resumes Saturday Feb. 8, at noon till 3 PM.  Each team will consist of six people: including four sled pullers, a sled rider, and a sled pusher.  The sled race is approximately 175 feet long and takes place right on Lake Geneva's own Riviera Beach.
Team members are encouraged to dress in wacky costumes as there is a prize for the most creative attire.  Cash prizes will be awarded to the top 3 competing teams!  What strategy will win? Sheer power or lightly built sprinters?  Put your team together and challenge everyone else to beat you …all for a good cause and a lot of fun.  Proceeds from this event will benefit Lakeland Animal Shelter.
And if racing is a bit too far out of your comfort zone, then come and be a spectator and cheer on your favorite team!  Of course after the race, you are not going to want to head home, so why not turn it into one of out winter romantic getaways in Wisconsin by booking a suite with us at Lazy Cloud.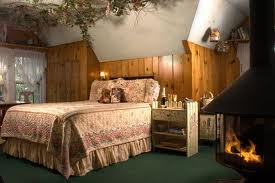 We offer bubbling double whirlpools, blazing fireplaces, loads of candles, and complimentary champagne with chocolate dipped strawberries!  When you are calling to make your reservation, why not request one of our Enchanted Evening for Two picnic basket dinners.   You can have your choice of:
#1 Picnic with Smoked Turkey AND Smoked Ham
#2 Picnic with full slab of BBQ ribs
Each picnic will also contain:
Chilled shrimp cocktail
Three gourmet cheese spreads with crackers
Fresh baked Italian bread with honey butter
Homestyle potato and pasta salad
Blocks of swiss, cheddar and cranberry cheese
Fresh fruit
2 slices of Turtle cheesecake
Beverage choice
Break out of the grip of winter by doing something a little different this February!  Bundle up, layer up and head to Lake Geneva for Winterfest.  Then in the evening cuddle up by your fireplace at Lazy Cloud.  Sound good?  Give  us a call today at 262-275-3322 and book your suite today.
Related posts: