One of the great things about the month of August in Lake Geneva is the annual Venetian Fest.  
This year the fest will be  held August 13
-17
.  If you haven't experienced a Venetian Fest in Lake Geneva, this is the year to change that.
This fest has been going on over a half a century and is a highlight of the summer in Lake Geneva. The event has been organized and sponsored by the Jaycees since 1952.  This annual event features a carnival, craft fair, water ski shows, fireworks, boat parade and multiple musical acts throughout the four day run.
While we could write a blog post on each one of the events, we want to use this post to highlight the fireworks, and the boat parade, and the water ski show.
The water ski show takes place on Sunday, August 17th at 6 pm.  The Wonder Lake Ski Team will perform on Geneva Lake and can be viewed from the shoreline at Library Park and The Riviera.
The boat parade will be held on Sunday evening  on Geneva Lake right in front of Library Park and The Riviera.  This lighted boat parade starts at dusk with the fireworks display immediately following.  This year's theme is  for Venetian Fest is "Americana".
If you have been meaning to spend some time in the Lake Geneva area, you really couldn't have pick a better weekend to come and visit with us.
And, of course, after a day of all that fun, who wants to head back home?  Make a reservation at Lazy Cloud!  And instead of coming up on Friday and Saturday, book your stay for a Sunday and Monday.  You will get to take in all the activities of Venetian Fest, and have an extra day on Monday to browse though the shops.   Another great thing about coming up on Sunday and Monday is that you will get all of our wonderful amenities but your rate will be a lower than a Friday and Saturday stay.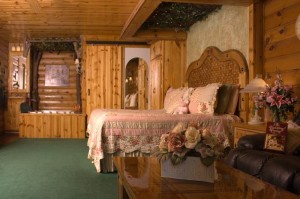 Lazy Cloud offers premier Lake Geneva lodging for couples looking for a romantic getaway.  We are one of the few Lake Geneva hotels with jacuzzi in room for two. Our bed and breakfast in Lake Geneva, WI provides wonderful amenities with whirlpools for two that have a view of the fireplace in every suite and room. Because we offer this, we are a great place for honeymoon getaways.   We are located in southeastern Wisconsin – only 90 minutes from Chicago and an hour from Milwaukee & Madison.
Give us a call at 262-275-3322 and book your Venetian Fest Getaway with us.
Related posts: