Lake Geneva's Winterfest features a romantic Fire on the Beach at Riveria Beach!
Love the idea of a bonfire on the beach during the lazy hazy days of summer?  Have you ever thought of what it would be like to warm up by the fire in the middle of February?
Well here is your chance to find out!!!!
On February 4th, 2014 from 4:00-8:00 pm you can warm up by the ring of fire on the Riviera Beach.  You can roast marshmallows , drink hot cocoa, listen to music, and make great winter memories with family, and friends all while staying warm by the fire.  (Smores and hot chocolate will be for sale, for $1 each, with the proceeds benefiting the Lake Geneva Fire Department.
And if you want to extend the evening into a mid week overnight stay, you can reserve one of our romantic winter getaways in Wisconsin here at Lazy Cloud. You can soak in the privacy of your bubble filled whirlpool for two, while you sip champagne and watch the flames leap and dance in your private, blazing fireplace.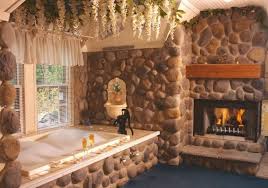 Let's face it, this is a COLD, COLD winter….so why not try and warm it up a bit by creating some new memories and doing some new winter activities?
If this sounds like it might be a great idea, put Lake Geneva Winterfest on your calendar and give us a call today at 262-275-3322 to book your suite!
Related posts: