You enter the Hayloft Suite, our romantic honeymoon suite, on the first floor and immediately walk up the stairs to the second floor where the entire suite is located. As you walk up the open staircase, stenciled on the front of the steps is the quote, "Grow old along with me, the best is yet to be," and perhaps that quote is the inspiration for a lot of our couples as they spend their getaway in this suite.
We are continuing to open some of the journals that are in the suite and share some of the entries with you.   Though we do our best to share how special and romantic Lazy Cloud is, sometimes hearing it from others is more important.  So in this blog, we will let our guests speak for themselves!
1-14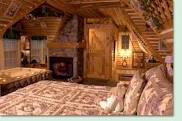 After almost 4 1/2 years being with such an amazing girl, I knew it was time to pop the question.  I wanted to start the New Year with something truly memorable and these past few days at Lazy Cloud have been nothing short of memorable.
I really enjoy staying here and taking advantage of all the rooms have to offer.  I will forever cherish and hold close to my heart the proposal to my true sweetheart.  I have so  much to be thankful for already and how I get to spend the rest of my life with the girl I love with all my heart.  It is AWESOME.  I'm too excited to write any further.
C & M
***********************************************************************************
11-13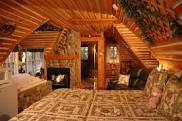 S & T stayed here for a whole weekend to celebrate our 18th anniversary.   It is hard to believe it has been 18 years! Lots of challenges, lots of accomplishments and wonderful memories, especially our 2 beautiful daughters.
It was awesome to spend our weekend at Lazy Cloud.  We will be back!
************************************************************
5-13
What can I say?  This is our 2nd trip to Lazy Cloud.  It is just as magical as our first trip.  We are very busy with work, kids, life.  But we know we have to get away from everything, to make sure we never forget why we fell in love in the first place.
I love V more now than I ever have. I am amazed at the wonderful life we have made together and Lazy Cloud has become a very important part of it.  May your lives be as amazing as ours!
K & V
*************************************************************
10-13

J and I recently moved in together and our time has been so wonderful.  Coming here was such a treat though; a night away from cell phones, computers, and TV's really allowed us to just be with each other, talk and be in love.
It is so easy to forget to take that time with and for each other.  We had so much fun relaxing, laughing and talking.  All of it was topped off with a delicious breakfast!
Our stay here will always be remembered.  I can't wait to come back when we are married with kids for another romantic getaway.
J & K
***************************************************************
6-13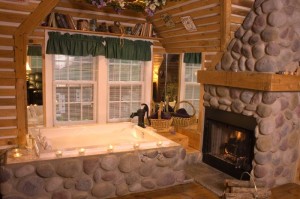 My husband and I were looking for a romantic getaway close to home, and Lazy Cloud sure fulfilled that wish.  We could not have asked for a nicer and more relaxing and peaceful weekend.
The Hayloft was charming, and we loved it from the moment we checked in.  The whirlpool, candles and wine were amazing.  My husband and I haven't been so relaxed in a long time.  We really needed this time to reconnect and  I am glad that Lazy Cloud could help us to do that.
We will definitely be back!
K & S
***********************************************************
Lazy Cloud offers premier Lake Geneva lodging for romantic getaways in Wisconsin. We cater to couples and our B & B and small hotel provide wonderful amenities with luxurious jacuzzis for two and fireplaces in every suite and room.  We are located in southeastern Wisconsin – only 90 minutes from Chicago and an hour from Milwaukee & Madison.
We should share that the Hayloft Suite is one of our most popular romantic honeymoon suites at our Lake Geneva Bed and Breakfast….as you can tell by the entries.  To find out more about this suite, or to book it for your own romantic getaway, give us a call at 262-275-3322.
Related posts: