Whether you prefer Bear Hugs, Heart-to-Heart Hugs, Cheek Hugs, or Side Hugs, plan on doing a lot of hugging on January 21, 2014, National Hugging Day.
This day of all days is the day to embrace your loved ones to show your love and affection.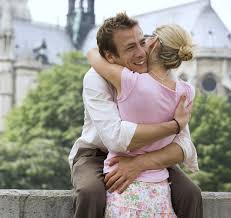 Did you know that scientific studies have demonstrated that hugs are incredibly good for us? A hug can lower your blood pressure, trigger the release of healthy hormones (like oxytocin), and relieve stress. Doctors recommend a minimum of 4-6 hugs per day for our emotional and physiological well-being, but more is always better!
The record for most hugs given in one hour by an individual is 1,749. Nick Vujicic achieved this feat at an expo center in Oregon in 2010. ( who knew you could hug so much in one hour!!!)
What's that you say? You have never heard of National Hugging Day??? Well, let us give you a few facts on this holiday that is now being celebrated around the world!
First published widely in Chase's Annual Events in 1986, it has grown enormously in worldwide popularity leading many to suggest changing the name from "National" to "International." A sample of locales include the United States of America, Canada, Germany, Bulgaria, Guam, Austrailia,  Georgia (the country), England, and Russia.
"The Most Huggable People of 2013"
Scott Van Duzer, owner of Big Apple Pizza & Pasta Italian Restaurant in Fort Pierce, Florida.  In September 2012, Scott was visited by President Obama at his restaurant.  To everyone's suprise, Scott actually picked up the President and began Bear Hugging!  No question that daring hug earns this year's top honor!
To learn more about this special day head over to www.nationalhuggingday.com.
And if all this talk about hugging gets you to thinking about romantic getaways, then give Lazy Cloud a call at 262-275-3322 and book your romantic getaway for National Hugging Day!
Related posts: