OK, so maybe it isn't an "official" National Holiday….but today is National Make Up Your Own Holiday Day.  So we figured we would make it National Lazy Cloud Day!  What is Lazy Cloud Day?
Well for starters, it is a day to celebrate and honor the following:
Love
Romance
Couple Getaways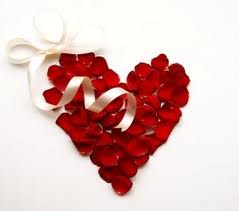 After all, those are the pillars of what we are all about!  If you have been reading some of the journal entries we have posted from our guests, you will see those 3 topics show up repeatedly in the guest comments.
So we now know WHAT we are celebrating, the next part of the holiday is the HOW to celebrate it!!   Well, that is so  easy!! You simply pick up the phone and dial 262-275-3322 and give us a call and book a suite for your romantic couples getaway.
Come and be a part of our very 1st  Lazy Cloud Day!
What will you find when you get here?  How's this for starters…..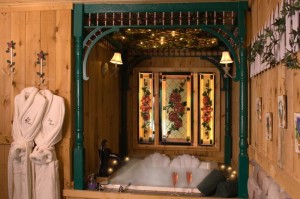 Queen Bed
Dining area for two in all rooms & suites except Vintage Lace Room
A luxurious Double Whirlpool
A romantic Fireplace
Love seat or Daybed
Dorm size Refrigerator
Dorm size Microwave
Microwave Popcorn
Hot Chocolate
Private Outside Entrance
And it doesn't stop there…..let's not forget about:
Chilled Bottle of Wine or Champagne
Mouthwatering Chocolates
Candles
Scented Bubble Bath
The Game "Enchanted Evening"
Radio/Cassette/CD Player
Fluffy Bathrobes
Scrumptious Breakfast
Private Bath with Shower
Delicious Cappuccino
Private Bathroom
It's been a long winter folks, and Spring is here so why not take a mid week getaway and celebrate Lazy Cloud Day with us by booking your favorite suite or room today.
Lazy Cloud offers premier Lake Geneva lodging for romantic getaways in Wisconsin. We cater to couples and our B & B and small hotel provide wonderful amenities with luxurious jacuzzis for two and fireplaces in every suite and room.   We are located in southeastern Wisconsin – only 90 minutes from Chicago and an hour from Milwaukee & Madison.
Related posts: