National Proposal Day is arriving fast!  
If he didn't propose over the Christmas Holidays or last month on Valentine's Day, perhaps he is waiting until March 20
, which is after all "National Proposal Day".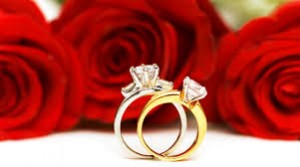 This special day was created by a man named John Michael O'Loughlin.  He  invented the holiday after his cousin's boyfriend strung her along for years without sealing the deal. Enough already, he thought, and dedicated a day to marriage proposals.
March 20th is also Equinox Day and O'Loughlin chose this day because day and night are of equal length worldwide, symbolizing the equal efforts of the two required to comprise the successful marriage.
Since it has often been said that Spring is a time when our fancy turns towards love;  if you are finding that that is true with you, then this may be just the day you were waiting for!
Lazy Cloud offers premier Lake Geneva lodging for your romantic getaway. We cater to couples and our B & B and small hotel provide wonderful amenities with luxurious jacuzzis for two and fireplaces in every suite and room.  We are located in southeastern Wisconsin – only 90 minutes from Chicago and an hour from Milwaukee & Madison.
If you want to make the proposal be completely memorable & romantic, then  give us a call today at 262-275-3322 and propose during your stay on National Proposal Day at Lazy Cloud, where romance reigns supreme!
Related posts: