Taking a road trip for a romantic getaway can often lead to new insights into your new love.
One of the best parts of new romance, is learning who each other is.  And there is no better way to do that than to travel together.
Below is an excerpt from an article that talks about this very topic, the article was written by Dr. Pepper Schwartz:
I think one of the most memorable things about falling in love with someone is experiencing the world together. The romance of train travel, especially in Europe, is equally suited for either a day trip or a weekend getaway. It's truly a spectacular mode of transportation, where you're able to snuggle up with your love…and leave the driving to someone else!
Romance in a beautiful location…sigh…
But for most of us, the easiest and most frequently used is a driving "road trip", which gives us greater freedom in our selection of where we're going. Sometimes the memory might be a simple day trip. For example, a trip to see the wine country a few hours outside of San Francisco. Vineyards are very picturesque as they start to leaf out. And, if wine tasting is in session, a sensible amount of sampling can be an additional highlight to the day. You might even find "your" wine for the future.
In other sunny areas, the apple and orange blossoms bloom, and the fragrance can be magnificently overpowering. In the East, Midwest, and Rocky Mountain states, where winter may not have totally relaxed its hold, there are day trips you can take to small interesting towns to sample local crafts, music or food. Or, you can simply drive out in the country and have a romantic picnic, with nature as the backdrop.
Driving road trips also provide an excellent environment for conversation. While paying close attention to oncoming traffic, you can also focus on each other, and find a mutual pace for your exploration. Along the way, you'll discover how to interest and delight one another. And while on this road trip, you'll have multiple experiences you'll relive again and again together.
I also firmly believe traveling alone is great and very fulfilling. Many people clear their thoughts this way. However, I think travel, even just a day trip, has a special impact when you do it with someone you love, or are falling in love with. The location will almost become an important character in the stories you're recanting to your friends later. And, both of you will think of different things to make your story all the more interesting and/or funny to others.
Another idea is to seek out new locations by just going in a "general" direction. If you're driving along and see a wildlife refuge or deserted beach, take a chance. Or, you can search for a new restaurant which might become "your" special place to relax with one another, talk about life or perhaps your future together. It gives both of you something personal to share between each other. How many times have you been greatly inspired by Mother Nature and wished you had someone to share it with? I agree a buddy can be a good person to travel with. But, when sharing this new dazzling place (or finding it) while on a date, or when you're in the midst of developing a relationship, is something you two will share forever.
And, of course, there's the excitement of trying adventure travel together (here's where train travel excels). This obviously only works when both people love to travel longer than day trips. You can fly into an international city and almost without fail, discover (or be sent in the direction of) a fabulous getaway generally about two hours from town. You often can visit ruins from cities many centuries old, steeped in history. And, with a little planning, you can have a picnic lunch overlooking these remarkable ruins and beautiful surrounding countryside. It could very well be a serene and spiritual experience for both of you. You might find yourselves both enjoying a sense of inner peace and comfort. The combination of feeling lucky to be together and being lucky enough to discover this spot in the world can create a bliss that affects your ability to give love, and receive it.
By no way does your adventure travel have to be so exotic or expensive. Spring skiing or snowshoeing is just as beautiful. A trip to Whistler in British Columbia, to Breckenridge just outside of Denver, or up to Stowe, in Vermont, can be just as awesome an experience. Or, just cuddling in a cabin on a lake in Minnesota, or going up north to Lake Placid and only going out of the Mirror Lake Lodge to brave a short walk to town can be very special. This is a time of year you can find winter if you want it, or spring if you need it.
Romance isn't simply something between two people. It's also created by where you are, what you do and how you share these experiences with someone else. One of your fondest memories will be reminiscing about how you found your perfect getaway…with your perfect match. Broaden your horizons and deepen your pleasure. Travel also tells you a lot about each other. If you don't travel well together, it tells you something very important you need to know and pay attention to. If, on the other hand, you two do travel well together, it will deepen your enjoyment of life and enhance the precious love you share together!
And if you live in the Midwest and want to take a road trip to a romantic Bed and Breakfast, well then of course, no place is going to be more romantic than Lazy Cloud.  Give us a call today at 262-275-3322 and we will reserve the suite of your choice!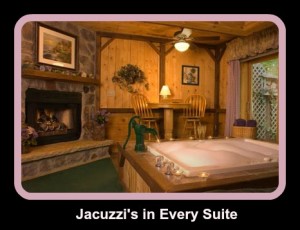 Hope you enjoyed our romantic getaway ideas!
Related posts: