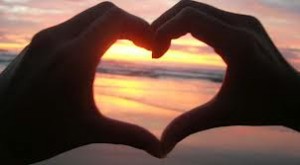 Looking for that great Thanksgiving Weekend Romantic Getaway?  Are you busy planning all the details that go into your annual Thanksgiving Feast?  Or maybe you are one of the lucky ones who gets to travel "over the river, and through the woods" to visit with family and friends for the holiday.  Regardless of how you celebrate it, there is still a lot of work that goes into planning the perfect Thanksgiving.
When the meal is over, the guests have left and you are left with nothing but  the dishes,  do you ever feel like you need a quick break before the rest of the holiday season begins.  If so, perhaps a quick weekend away at Lazy Cloud is just what you need.
After a brief introduction to the property and the receipt of a complimentary bottle of wine, champagne, or a non-alcohol beverage, you are escorted to your suite for a personal presentation of the accommodations by the innkeeper.  Upon entering the suite, you'll note the care that has been given to the individual decoration of your suite and the many special touches that make it seem so perfect for romantic getaways!  Each suite features a double whirlpool for which raspberry bubble bath and robes are provided.  Notice that tea lights are placed around the whirlpool and the many others throughout the suite as well. Enjoy your complimentary caramel apple pie or the chocolate dipped strawberries and raspberry meltaway chocolates.
As the innkeeper departs, you may now enjoy your appetizer basket or a delicious in-room picnic.  These items may be added to any stay for a nominal fee.  Perhaps you'll ready themselves for a relaxing in-suite massage (also available for a nominal fee) in front of a roaring fire.
In the morning you will find a wonderful continental breakfast buffet.  Lazy Cloud's own secret recipe for sticky pecan rolls will be featured along with an apple crisp, a wide variety of fresh fruit, a huge selection of fruit and vegetable juices, coffee, teas, hot chocolate and hot apple cider, bagels with cream cheese, kringle, hard boiled eggs, home-made waffles, and even a surprise or two!  Dine in front of the fireplace in the lodge, or take your breakfast by tray back to your suite and indulge in a romantic breakfast in bed.
When you head back home after visiting with us at Lazy Cloud for a Thanksgiving weekend romantic getaway, you will feel refreshed, recharged, and renewed….and ready to take on the rest of the holiday season.
Call today at 262-275-3322 and book your reservation at our Lake Geneva hotel!
Related posts: