Valentines Day 2016 will be here shortly.
Are you ready? Have your been plans made?
Love is indeed in the air but so are the prices to show that love. Am I wrong? To get a dozen roses delivered in Chicago will set you back at least $75, and that's conservative. Chocolates? Forget it; they are already expensive before the holiday mark up. In a week or two the roses are either on their way or already in the trash can and hopefully you were able to form some memories around them. If not, there goes another chunk of change and another unmemorable Valentines Day 2016. Do you remember what you got her last year? Does she? Besides, those old stand bys are passé, think outside the box this year. Make your reservations at Lazy Cloud today.
I have a great idea, a rather novel and new idea! Instead of celebrating Valentines Day 2016 on just Feb. 14th  or even the weekend before on the 12th and the 13th how about celebrating Valentine's Day on the day of your anniversary?  You get better availability for reservations at restaurants and hotels and cheaper prices for the roses, chocolates, etc.   A night at Lake Geneva's best Bed and Breakfast, Lazy Cloud Bed and Breakfast, would make for Valentine's Day/Anniversary Day memories that would last years. It is only about an hour and a half from the city so in just a short drive you are ready to kick your shoes off and relax.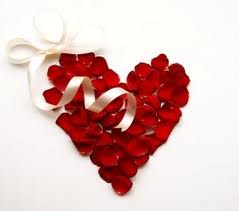 Celebrate Valentines Day 2016 with Lazy Cloud in Lake Geneva!
Enjoy all the trappings of Valentines Day 2016, and add all the romance of a night at the lake. Wake up to breakfast in bed; go for a walk along Main Street in Lake Geneva. Get away from the city and make wonderful Valentine's Day/Anniversary Day Memories at Lazy Cloud Bed and Breakfast. The memories you make will not die in a couple weeks not will they be forgotten in a year or less. As a matter of fact, you will likely decide to make it an annual event or even find yourself looking for the next opportunity to return. I hear St Patrick's Day can be fun in small town USA.
So, put that phone down or close that website and visit Lazy Cloud's page and secure your room today before they are completely full for the entire month. Their rooms go fast. Make memories that will last a lifetime, don't buy roses that will fade in no time.
Make Valentines Day 2016 the Best!
Related posts: